29341 replies to this topic
Posted 29 September 2020 - 10:00 PM
---
Posted 29 September 2020 - 10:52 PM
I would say its legacy, the fact that it still have some international sales, and the fact that Studio Pierrot don't have anything to replace it with.

 

Because, I honestly find it very hard to believe people are buying enough plushies of Boruto in Japan to keep it afloat.
I doubt it. Naruto franchise has never been strong in merchandising.

Mostly its legacy, thanks to the 'gold chest' they have accumulated during its heyday. There's no doubt it was one of the most successful franchise a few years ago. They have strong legs to produce endless anime episodes and fillers, not to mention they released movie almost every year (back then). I think they wouldn't have any issue producing anime in many more years to come.

Although, whether it's aligned with their expectations or whether it's profitable or not, public wouldn't know for sure without facts made available.

Proxy indicators are available for people to deduce.
This is true. I mean sure there will be casual buyers every now and then that get a plushie or something from Boruto because they think it's neat. There is always the off chance of that, and maybe that is why they put it on sundays for impressionable kids to get into Boruto. Never the less the former long term consumers of anything related to Naruto and its ill begotten offsring are not really a factor anymore (minus the Hinata wankers that only cared whether or not she got her fairy tale ending). Boruto's volumes don't sell as fractionally as well as Naruto back in it's prime even when taking the decline of manga sales in general into consideration (I think digital sales may have something to do with that). Besides (and again anyone can correct me if I'm wrong on this) but merchandising still seems to favor Naruto still rather than Boruto overall but well for obvious reasons, it's not doing much of anything (That is anecdotal observations of course)
Edited by Phantom_999, 29 September 2020 - 10:54 PM.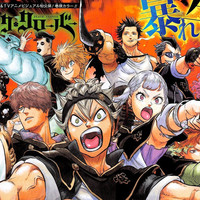 ---
---
Also tagged with one or more of these keywords: naruto, wtf, discuss
Showcase Gallery

→

Fiction Press

→

The Library Coffee Shop

→


Started by

BlueStarSaber

,

07 Jul 2020

narusaku

,

naruto

,

sakura

and 3 more...

Hidden Village of Konoha

→

Naruto General

→


Started by

Nostradamus

,

13 Nov 2018

Dragon Ball

,

Naruto

,

Who

,

Will

and 3 more...

Hidden Village of Konoha

→

Naruto General

→


Started by

OrenjiSakuranbo

,

03 Jun 2018

Sakura

,

Naruto

,

Narusaku

and 2 more...

Hot

53 replies
27,778 views

Hidden Village of Konoha

→

Naruto General

→


Started by

paranoid_flake

,

11 Feb 2018

Discuss

Hot

14 replies
2,457 views

Hidden Village of Konoha

→

Naruto General

→


Started by

winter-serenade

,

28 Dec 2017

naruto

,

pilot

,

opinions
3 user(s) are reading this topic
0 members, 1 guests, 0 anonymous users