We all know that Kishi has a new sci-fi manga series he's planning to unveil practically since the end of the Naruto manga series,  and 4 years have passed since then. We haven't really heard any news about yet, so I decided to take the time to just layout major mistakes within the story of Naruto, and what Kishi can do to avoid making those mistakes again with his next manga series.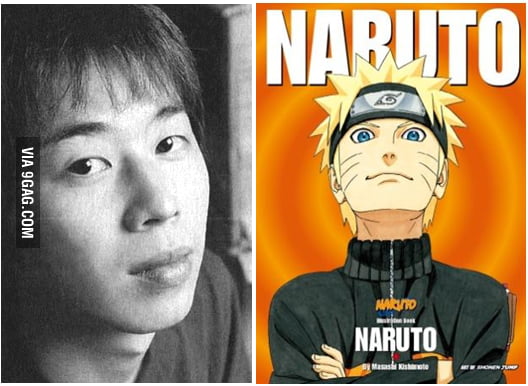 1.  Keep The Story Grounded With Themes
- Naruto had a great story premise about the underdog working his butt in order to be acknowledged by everyone in the villages.  
- Coming of Age:  Showcasing character growth from youth to childhood, which in terms of beginning of Part 1 to the end of Part 1 that almost feels like that was going to be the case. Some could even say that is something that could be seen in Part 2 atleast until after The Pain Arc. 
-  Hope:  There would always be situations that the Naruto series had, and you would actually feel that the characters would be in some kinda danger atleast that was the case until the latter half of Part 2. 
2.  Character Consistencies & Development
It's been stated time after time that the characters were developing throughout the story of Naruto. However, one of the biggest and probably most glaring issues with Naruto are the character inconsistencies. Naruto is a good example of this,  the character like I said was all about hardwork the underdog, but what happend? Child of Prophecy,  The Reincarnation of a Demigod,  Ashura... what??  Another example,   Sasuke The guy wanted revenge against Itachi, and then he wanted revenge after finding out the truth which okay fine. The issue is Sasuke after that point just keeps shifting back and forth he could've easily went to Konoha after we awakened the EMS, but no Itachi came and he went Why Why? I'm like dude you have your goals stick to them.. I wanna be hokage,... Oh wait I wanna execute the five Kage..oh wait Naruto you're right.  Don't even get me started on Sakura cause we already know her issues.  
At the same time there comes a point of character development, and from what I noticed once you establish them for what they are, that's all they become.   No that's not how writing a series goes Kishi, if a character starts developing continue to develop them. 
-  End of Part 1 and beginning of Part 2  you have Naruto and Sakura still with the goal of getting Sasuke back.  That's fine for an intial premise after a timeskip, but don't just leave the characters. If anything by the 5 Kage Summit, you could have Naruto begin to question whether its worth saving Sasuke or not because of what he experienced in the Pain Arc. I'm not saying that yeah let Sasuke die immediately, but let him wonder if what he's doing is the right thing after what Sasuke has done.  The confession scene too with Sakura, you're telling me Sakura is that much a satellite character that she has to lie to Naruto because of Sasuke.  Her wanting to kill Sasuke was honestly not a bad call, but what happened? You back pedaled again you made her  revert to part 1.. Not being able to move passed that? I'm sorry that's called growing up! 
That's what you need to do when it comes to you series,  When your characters develop CONTINUE TO DEVELOP THEM DON'T BACK AT THE LAST SECOND. 
3.  Make the Side Characters Relevant
This is an issue I've seen from alot of fans of Naruto... You make alot of character spotlight in the story, and all of a sudden when Part 2 starts they get shafted, why? For only Naruto and Sasuke? I'm sorry what? The wide variety of character you introduce to potentially  be something great in the story stick to it.   Cause let's be honest aside from Team 10,  the rest of the Konoha 9 got shafted really easily, and the same thing can be said about Team Yamato, Team Taka, may I add more? 
Keep that in mind Kishi, make sure they important in some way to the story. Don't just put them in the background like they're just absolutely pointless until the very end? Make sure you show progression in them throughout the story. 
4.   Develop The Female Characters 
Masashi Kishimoto this by far is probably one of the biggest things you're known for. You are terrible at writing female characters, and you've admitted to that too. Sakura, Hinata, Ino, Temari, etc.  They are so one dimensional you put no effort into giving them depth and progression as characters. The closest and I'm being honest, the closest thing you had to even remotely sprout a seed toward an alright female character was Sarada Uchiha, and again that's after the original story.  Though what you're assistant has done with her character as of the Boruto Manga 

  Hell even the female character from the Mario One-shot  Saori even she had something, even if it was vey little. 
So please Kishi, make sure that your female characters go through legit and I mean legit development, and not shaft them like you did in Naruto and leave them as one dimensional characters that aren't worth much.  
5. The Flashbacks!!
It is no secret that Naruto for the most part kinda become a joke when it comes to 85% flashbacks cause they felt kinda pointless, and just reinforcing stuff that we already knew. Due to these redundant flashbacks it really affected the quality of of your story by  ten fold it's not even funny.   
My advice to you on that is  Only do the flashbacks when they are necessary key examples,   Kushina Flashback,  or even The Truth about Itachi.  
6.  The Villains 
 It's no stranger that the villains in Part 1 were very and I mean very ruthless I mean there's a reason why Zabuza is someone I consider to be one of the best villains in Naruto. Hell, even Orochimaru himself was considered to be one of the best villains of all time.   What happened? In Part 2 you gave them tragic backstories which I don't particularly mind, but the issue is you revert them from the villainous ways through the simple means of Talk no Jutsu.  I mean come on now Kishi you can do better than that.  Sure Zabuza was the first to get that treatment, but we went out like a boss to take down Gato.   Straight up.  Another issue with Naruto's villains is the main antagonist.   Originally it was made out to be Pain, and then Tobi which okay that works.  Then it was Madara Uchiha.  That should've been the pinnacle cause it only made sense. What happened?  Instead of Madara you trade out what everyone considered to be the best final villain   for Kaguya... I'm sorry Black Zetsu. Ya no I don't even consider Kaguya a final villain, and Black Zetsu of all people? Really? 
So My advice is this,  once someone is established as a villain they should remain a villain. #2 don't keep changing the main antagonist of the series. Stick to one Central main antagonist and leave it at that.  
7.  The Romance 
I'm sorry Kishi,  the romance subplot in Naruto has to be one of the worst romantic subplots i've seen not just in  Shounen Manga, but in storytelling period. NaruHina and SasuSaku apparently according to you, were planned right? It was done horribly.  You must ask why? Simple, you were messing with the fans okay let me just say you were messing with the fans. As a fellow writer myself that's one of the most idiotic moves I've ever seen from a writer. The other thing is the pairings that you were going for severely lacked in development. That's the key thing I wanna bring up. NaruSaku was a red herring right? Well, IT'S FUNNY HOW YOUR RED HERRING PAIRING HAD MORE DEVELOPMENT than what you intended the canon pairings to be.  That is just wow utterly disappointing.  
Look I understand that romance is not the important aspect in a shounen series. Many series have done this before like Yu-Yu Hakusho, Rave Master, Assassination Classroom, Psyrin, even your brother Seishi's series, O-Parts Hunter. The romance wasn't important, but each of these manga managed to make it believable. That's the thing Kishi, if you decide to add a romantic sideplot in your next series. Just go straight to the point.  Don't do what you did in Naruto do pull the oh who's going to win NaruSaku or NaruHina?  No!  Avoid that SH IT  just establish that these two characters have something going on, and let it become a reoccurring thing.  Again you want good examples?  Jio Freed x Ruby Crescent.  Yusuke x Keiko.  Haru x Ellie.  That's what you should do, and again look at your own Mario One Shot,   Mario x Saori that relationship was done pretty well for the most part.  
8.  The Hero's Journey 
The entirety of Part 1 I think for the most part everyone can agree that the story of Naruto was practically about Naruto, and what he wanted to accomplish. To become Hokage and be acknowledged by the villagers, and ofcourse the underdog story.  So what exactly happened? Part 2 was all about Sasuke.... Um... I could've sworn I signed up for the story of Naruto, not Sasuke... But the story was about Naruto. No the story of Part 2 was about saving Sasuke... Like look Naruto put aside his own goal okay HIS LIFELONG GOAL TO BECOME HOKAGE  JUST TO SAVE SASUKE, and the funny thing is Sasuke points that out to him when they reunite, and you would think Naruto would contemplate about that,  but nope. He's still wanting to go after Sasuke.. and by this point Naruto already has friends.. Naruto's story in Part 2 honestly should've been him changing like sure you can start off with him wanting to save Sasuke, but throughout the story he grows and matures realizing that not everyone can be saved. One could say that's out of character, but no it isn't that again just shows growth in terms of character.  It's like I've been saying Sasuke was put on a pedestal after Part 1 like he was the most important figure over the main protagonist that we grew up seeing. 
So Kishi the only thing I can say about that is,   Let the story in your next manga series only be about the main character, don't deviate away to the point where the secondary main character becomes far more important that your protagonist.  That should solely be again for your Main Protagonist,  and that's what you should stick by because like I said before it's the story about a Hero's Journey. 
That's honestly all I have to say when it comes to the advice I have to give Kishi towards his next series whenever he decides to unveil it to the audience. Now does this mean I trust Kishi after Naruto? No ofcourse not, these are just tips and points I'm listing out for what Kishi could do for his next series to be great.. am I hoping that it will be good?  At this point I'm just very optimistic with the situation.