I haven't exactly mentioned this, but I am looking forward to what Dragon Ball Super: Super Hero has to offer to us coming off from Dragon Ball Super: Broly. I know there is a lot that people have said about the 3D animation, and while it is something I think that'll be a little jarring at first I think it should be fine as long as there's a decent of story that is being told with the movie itself. 
That being said,  I just want to wanna share what  I am looking forward to the most with Dragon Ball Super: Super Hero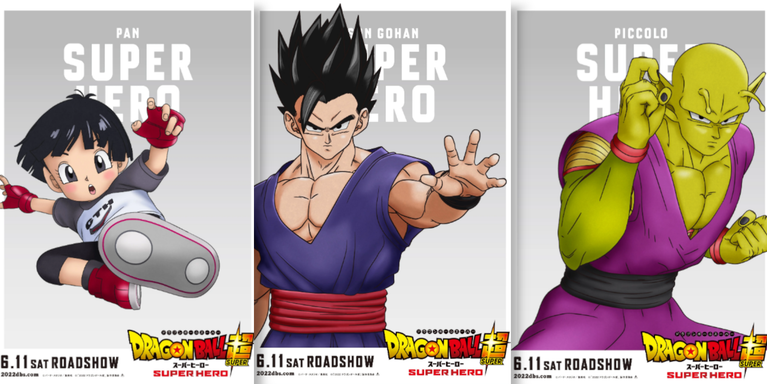 Piccolo getting so much love for screentime after such a long time,  Gohan getting some action too since the events of the Cell Saga. A lot of people couple argue we got something with the end of the Super Anime.  I would say that's more of a first steps kind of situation, but still looking forward to it.     I know Pan has an infamous reputation because of how her character was treated in Dragon Ball GT, but if I have to be perfectly honest I didn't mind Pan that much.   In fact I would say she's a really underrated character,  not necessarily the best of the best, but the hate she gets I feel is very exaggerated.  That being said,  I think there is a lot you could do with Pan's character in this movie to a point where you could get a new audience to really fall in love with her character. 
What are you guys looking forward to when it pertains to Dragon Ball Super: Super Hero?