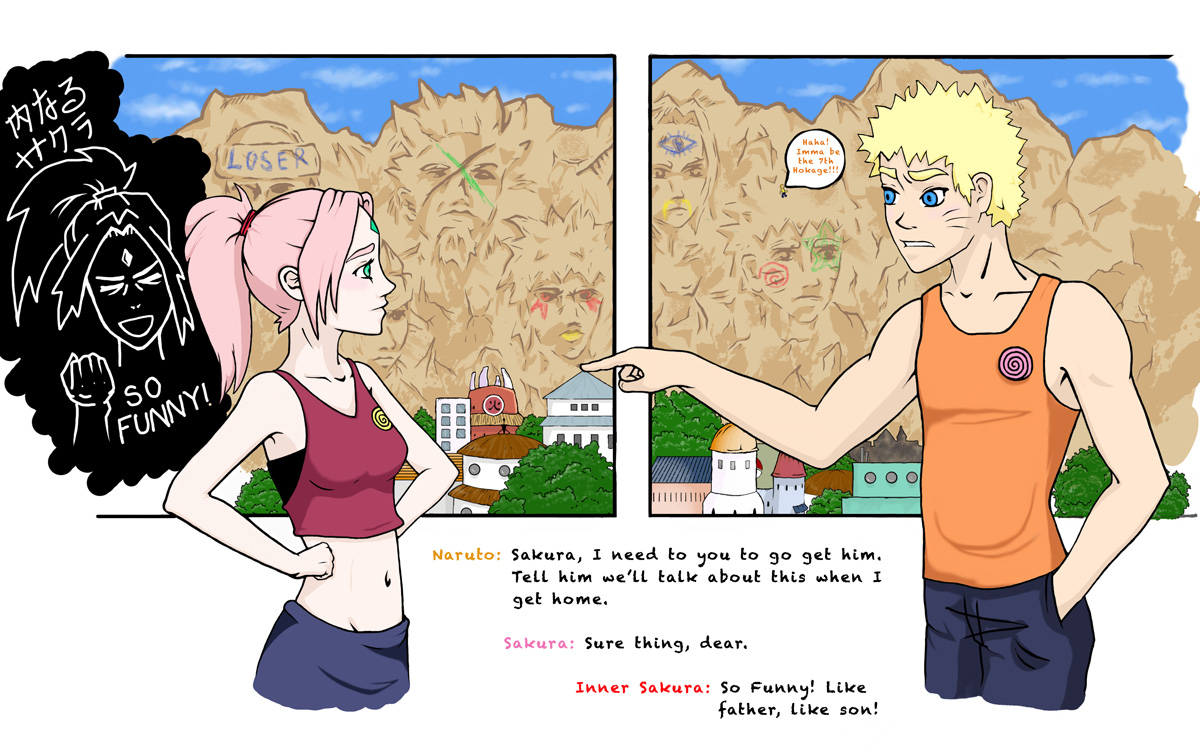 I imagine that Naruto's son will want to follow in his steps and become Hokage. 
 
And he most certainly heard the stories about his father growing up. So what does he do? He follows his father's path... exactly. The good and the bad. 
 



 
This is my first time doing art on the computer (using photoshop). But it was super fun! I think there will be other projects like this in the future!
NaruSaku(Final)